We're hiring: Academic employee for the development of teaching and learning materials in the field of AI
As part of a cooperation between the Tübingen AI Center and the nonprofit organization KI macht Schule, new ML methods will be tested, interactive teaching materials on the topic of artificial intelligence developed, and their applicability researched.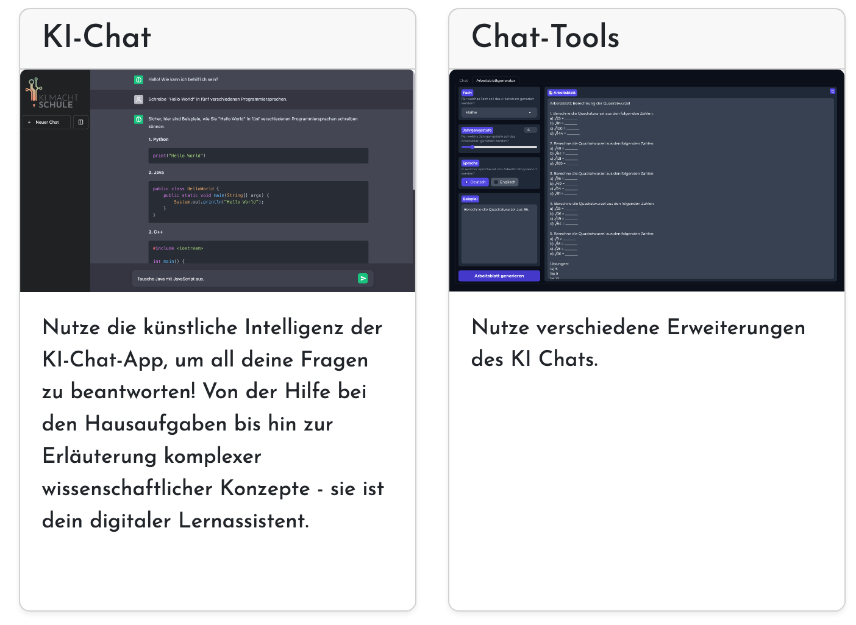 Teachers can then use these resources in their own classrooms through a KI teaching platform. The goal of this outreach project of the AI Center Tübingen is to educate students about the technical and social aspects of this future technology at an early stage. In addition, the project aims to enable and encourage students to participate in the responsible design of AI innovations in the future.
Your responsibilities:
Preparation, development and research of interactive teaching-learning contents in the field of Artificial Intelligence, taking into account current developments and applications of AI in various areas of life (e.g. medicine, art, industry, school).
Preparation, organization and implementation of research projects of the Tübingen AI Center in the field of didactics of artificial intelligence.
Empirical-scientific evaluation and further development of courses, teacher training on the topic of AI in the classroom and teaching-learning elements on the teaching platform at schools in Tübingen.
Embedding of teaching materials in the curricula of various subjects and for as many states as possible, especially Baden-Württemberg, and implementation of scientific pilot projects.
Independent coordination of projects, monitoring of milestones, management of project budgets, planning of project-related meetings and events, and presentation of research results in articles and public lectures.
A willingness to learn new methods in the field of machine learning is required.
The projects carried out as part of the work form the basis for a scientific qualification.
The position (m/f/d, E13 TV-L, 100%), is to be filled for a limited period of two years.
For the complete job description and directions to apply, see the link below and the attached PDF (in German).
Please send your application with the usual documents by 30.11.2023 as a PDF file by e-mail to applications@tuebingen․ai.